It's our company name for a reason…
The Custom Actor Reel Package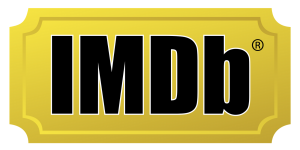 If you are in the market for the best product to represent your acting the CUSTOM ACTOR REEL is what you want. Once you read our mission statement you'll understand that we take great pride in finding everyone's special qualities that make them unique. And while we're at it, lets boost your IMDB Resume. We have always believed if something is worth doing, it's worth doing right.
Consultation
1 hour meeting to determine your type and assess your personality characteristics.
You will be given a set of questions to answer about yourself before you come in.
How do you see yourself vs how others may see you?
What scenarios will show you at your best and most marketable?
We'll help you see that some of your own ideas can be used to write original material.
By the time you leave the consult you will be raring to start shooting!
Writing
We craft 3 specific and original scenes for your marketing and type. (Are you a caring Rachel McAdams, a straight forward Kerry Washington, or a goofy but loveable Jason Segel?)
Scenes are 1.5 – 2 pages in length
Each scene will attempt to showcase a variety of your skills while staying within your TYPE.
We aim to show you as a LAZER BEAM, not a FLASH LIGHT.
Any and all influence or collaboration you wish to have is greatly encouraged!
Filming
You may pick your own scene partners or we will make suggestions based on our casting experience
You are expected to arrive FULLY rehearsed and ready to perform at your designated call time.
Once lights, camera and action are ready to be called we will watch your scene, give suggestions and help you perform to the best of your abilities.
Locations for your shoot will be a collaboration. We will offer locations we feel fit best your scene however, if you have access or would like to secure a location on your own we would welcome it
Editing
You will receive all 3 full length edited scenes.
You will also receive a 2 minute reel cut from the best parts of each scene which you will select.
You may include any previous footage to your reel for an additional fee
Once your reel has been delivered you will have 5 business days to suggest any changes. One additional hour of editing for any changes is included
After your final approval and/or your 5 days have passed we will bill our standard rates for any further service.
IMDB Credit
Since we write original material your scenes can be submitted to IMDB within one of several WEBSERIES we produce. They will appear as episodes under whichever title your scene fits best (Comedy or Drama). So not only are you getting a Custom Actor Reel, you're getting CREDIT for acting in these scenes on your IMDB Resume. In some cases you can also be credited as a writer or producer depending on your level of involvement, it's all up to you.