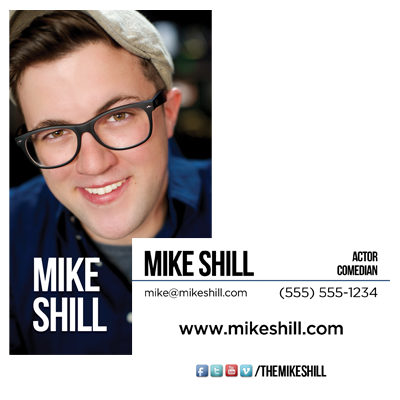 The greatest tool for self promotion.
The contacts you make and relationships you develop are valuable assets in any business. Being able to quickly and efficiently transfer your information to a new contact is vital in establishing or maintaining that relationship.
More often than not the situation will arise where there is no time to exchange phone numbers.
Whether it's an inappropriate time, your iPhone has yet again died on you, or someone is simply in a hurry. A business card affords you the freedom to toss someone a card and have a better chance of keeping in touch.
Don't wait till the right moment comes along to be caught without one.
Package A
(Print Your Own)

Single or Double sided image(s) graphically designed to your specifications (we must be supplied with your images)
You will receive your card images and will need to get them printed on your own from a company of your choosing

Package B
(Designed & Printed)

Single or Double sided image(s) graphically designed to your specifications (we must be supplied with your images)
Select the Quantity you would like: 100, 250, 500, etc.

Order Turnaround Times

Express (1-2 days)
7-10 business days
14-20 business days